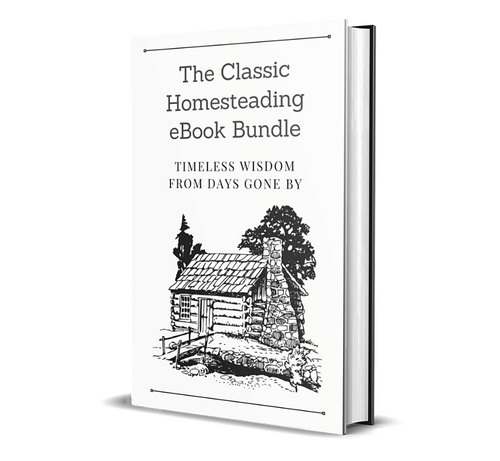 The Classic Homesteading eBook Bundle
Start your homesteading journey today with 272 classic books, all conveniently digitized in eBook format!
You're not just getting an amazing set of homestead eBooks – you're getting a whole crash course in sustainable living!
Learn how to grow your own food using time-tested sustainable methods, raise chickens for meat or eggs, build simple non-electric housing, and so much more! This bundle has everything you need to get you started today!
Learn at the feet of master homesteading experts from days gone by
Do you long for a more self-sufficient lifestyle? One where you know how your food was produced and you have the skills to take care of yourself and your family no matter what happens?
The thought of having your own homestead is empowering and freeing! And it all starts with taking those first steps. The problem is, knowing where to start can be overwhelming.
With this bundle you'll receive over 270 eBooks (digitized books) written in the 19th and early 20th centuries. Each book has been carefully selected to discuss an important aspect of homesteading life.
From gardening, greenhouses and farming, to raising animals, bushcraft, and building cabins and shelters, no stone is left unturned in this one-of-a-kind homesteading collection that's not available anywhere else!
What's Included in the Bundle
When you purchase The Classic Homesteading eBook Bundle today, you'll get immediate access to all 272 eBook titles.
Here are the homesteading topics covered in this bundle, with just a few of the titles you'll get with each topic:
Homestead Gardening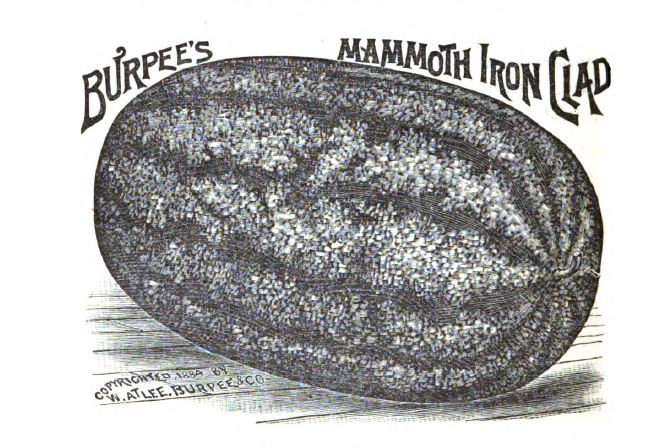 Having a massive and productive garden is the dream of every homesteader! Learn all about how to work the soil, use all-natural and cheaply available fertilizer, and cultivate, propagate, and harvest your plants with these titles:
A Garden of Herbs
An Encyclopedia of Gardening
Garden Farming
Manual of Vegetable Garden Insects
Mushrooms: How to Grow Them
The Kitchen Gardener's Manual
Vegetables and How to Grow Them
+ 32 other gardening titles!
---
Homestead Cabins, Shelters & Houses
No homestead is complete without a house! Learn how to build simple houses and cabins out of lumber, logs, or adobe. You'll even learn how to make temporary primitive shelters! Included are many farmhouse-style home drawings and floor plans. Titles include:
A Series of Plans for Cottages
Bungalowcraft
House Plans for Everybody
Log Cabins and Cottages
Shelters, Shacks and Shanties
The Farmstead
The Small Home
+ 18 more homestead house titles!
---
Homestead Health
Learn how homesteaders of the 19th Century treated common ailments, including how to identify and forage wild medicinal plants. Also included are works on treating emergencies when no doctor is present:
Culpepper's Complete Herbal
Medicinal Herbs & Poisonous Plants
The Family Medical Guide
Backwoods Surgery & Medicine
The Old Root & Herb Doctor
+ 10 more health titles!
---
Bushcraft & Woodcraft
The old-timers really knew all the tips and tricks to survive in the woods! They'll teach you how to make an emergency camping shelter, forage for wild edibles, and tips for starting a fire and staying warm. Some of these titles include:
Camping and Woodcraft
Canoe and Boat Building
Knots Splices & Rope Work
Outdoor Signaling
The Book of Woodcraft & Indian Lore
+17 more bushcraft titles!
---
Homestead Farming
Farming is the backbone of a successful homestead. This selection of classic farming books is unparalleled in teaching you basic and advanced agricultural techniques mastered over generations of regenerative farming methods. Titles include:
A Little Land and a Living
A Manual of Practical Farming
Farm & Garden Rulebook
Farming for Profit
Hints to Homesteaders
Three Acres and Liberty
+ 34 other farming books!
---
Practical Homemaking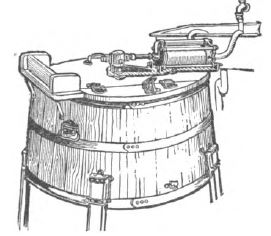 Homemaking was a central part of classic homesteading. Managing a house, cooking, washing and cleaning were all considered important homemaker skills. Learn these valuable skills with these titles:
A Manual of Homemaking
Practical Homemaking
The Home & Its Management
+ 3 others!
---
Homestead Animals & Bees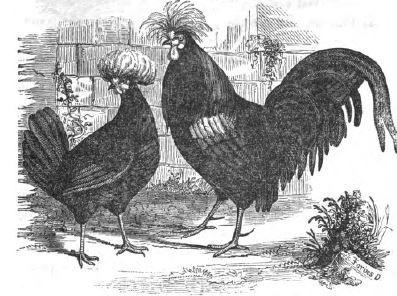 Classic homesteaders kept all kinds of animals on their farms. From chickens, ducks and turkeys to rabbits, cattle, sheep, bees, and hogs, learning how to raise and care for animals is an incredibly valuable homesteading skill. Some of these titles are:
An Easy Poultry Guide
Ducks, Geese & Turkeys
First Lessons in Beekeeping
How to Build Poultry Houses
How to Feed the Dairy Cow
The Book of the Rabbit
+19 other animal-keeping titles
---
Homestead Barns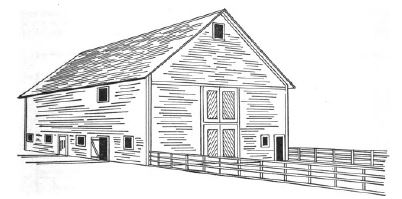 Learning how to build and maintain a barn was one of the most important parts of the classic homesteading farm. These invaluable resources will show you where to put a barn, how to build it, and what types of animals can be kept indoors. Titles include:
Barn Plans and Outbuildings
Barns for Work Animals
Radford's Practical Barn Plans
+ 6 other barn eBooks!
---
Homestead Food Preservation & Recipes
Homesteaders of the 19th and early 20th centuries couldn't run to the grocery store every time they ran low on food. Learning food preservation techniques such as canning, pickling, and root cellars were crucial aspects of making sure their families had enough food to make it through lean times. Titles include:
Bread Making and Bread Baking
Canning, Preserving & Pickling
Cheese Making on the Farm
Dehydrating Foods
Every Step in Canning
The Preservation of Food in the Home
+ 21 other amazing food preservation titles!
---
Homestead Greenhouses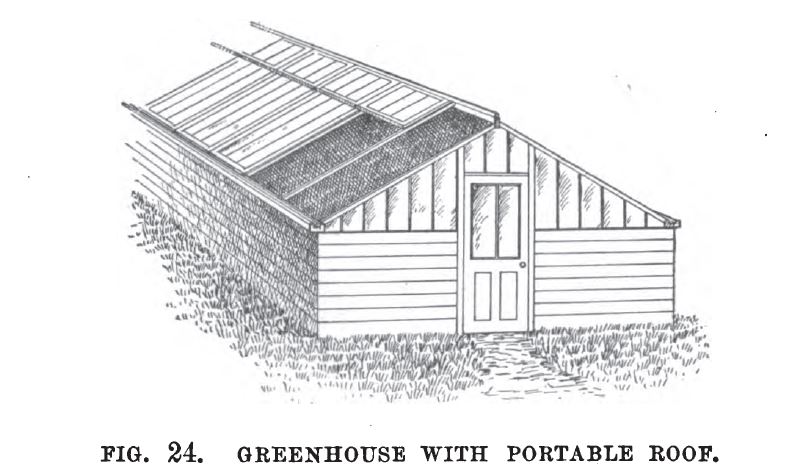 You might think of greenhouses as a relatively recent invention. But it may surprise you to learn that greenhouses were commonly used in the 19th and early 20th centuries. These homesteading titles will show you all you need to know about locating and constructing greenhouses to extend the growing season and produce more fruits and vegetables. Titles include:
Greenhouse Construction and Heating
Greenhouse Construction
---
Homestead Handiwork & Arts
Classic homesteaders were amazingly talented with handiwork skills such as needlework, sewing, weaving and blacksmithing. You can learn some of these skills as well through these practical titles:
Foot Power Loom Weaving
Indian Basket Weaving
Needlecraft
Practical Blacksmithing
Practical Sewing and Dressmaking
The Soap Makers Private Manual
+ 10 other handiwork titles
---
Homestead Orchards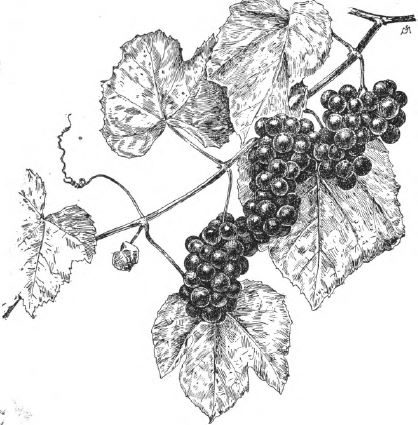 Having orchards were central features of the classic homesteading farm and garden. From grapes and apples to lesser-known yet delicious fruits, these titles will get you up to speed on how to start with your own homesteading orchard:
Manual of American Grape Growing
The American Fruit Book
The Apple and How to Grow It
The Fruit Cultivators Manual
+ 8 other orchard titles
---
Homestead Hunting & Fishing

In addition to raising traditional farm animals such as cattle and poultry, homesteaders would often rely on "wild" animals like deer and fish to supplement their food stores. These titles contain a wealth of information on how to use a gun, hunt, and fish for food:
Amateur Gunsmithing
Fishing Kits and Equipment
Hints and Points for Sportsmen
How to Hunt and Trap
Hunting With the Bow and Arrow
+ 29 other hunting & fishing homesteading titles!
---
Making Money on the Homestead
In addition to selling and trading farm goods such as produce and animals, homesteaders often sought other ways of supplementing their income. From services like blacksmithing and construction to prospecting for gold and silver, you're sure to learn a thing or two from these money-making gems:
A Handbook of Gold Milling
One Hundred Ways of Making Money for Women at Home
Prospecting for Gold and Silver
Prospector's Field Book and Guide
---
Frequently Asked Questions About the Classic Homesteading eBook Bundle
How many books are included in the bundle? The bundle includes 272 carefully chosen titles written in the 19th and early 20th centuries. The authors were all experts in their field, very familiar with the daily nitty-gritty of homestead living.
Who would benefit from the bundle? This bundle of ebooks is perfect for those wanting to get back to their roots and learn "primitive" (non-electric) homesteading skills. With guides on everything from gardening and canning to raising chickens and goats, you'll be a homesteading expert in no time!
Are these books available in a physical format? No. These books come to you in downloadable PDF files, easily readable on computers, tablets and phones.
How are you able to publish these titles? Aren't they copyrighted? All of these books are old enough to be in the public domain, meaning the copyright has expired.
Aren't these books available for free? As part of their project to digitize just about every book in the world, Google took these old books from libraries across the country and scanned (digitized) them into electronic format (thanks, Google!). You could try to locate all 272 titles on your own, but it would take you many hours. We spent days scouring the world of digitized Google books to carefully select each of these titles.
How much is the bundle? You'd expect to pay a premium price for this treasure-trove of over 250 books filled with valuable homesteading wisdom from days gone by. For a limited time, we're making this huge collection available to you for the amazingly low price of only $9.99! Less than a movie ticket or a meal out!
Do you offer refunds? Due to the electronic downloadable nature of this product, we are unable to provide refunds.
Sounds good! How do I buy? So glad you asked! Just click the button below to securely complete your purchase through PayPal (no PayPal account required).